<h1>Houston Westside Clinic</h1><!-- [et_pb_line_break_holder] --><div class="clinic-location"><!-- [et_pb_line_break_holder] --><div class="clinic-location-info"><!-- [et_pb_line_break_holder] --><div class="clinic-address">11511 Katy Freeway, Suite 100, Houston, TX 77079</div><!-- [et_pb_line_break_holder] --><div class="clinic-fax">Fax: 281-215- 5008</div><!-- [et_pb_line_break_holder] --><a class="clinic-phone-btn" href="tel:281-600- 5000" target="_blank">281-600- 5000</a><a class="clinic-directions" href="https://www.google.com/maps/place/11511+Katy+Fwy+%23100,+Houston,+TX+77079/@29.7836771,-95.5883633,17z/data=!3m1!4b1!4m5!3m4!1s0x8640db6ba663a127:0xba8e35047ed22e34!8m2!3d29.7836725!4d-95.5861746" target="_blank">Directions</a><!-- [et_pb_line_break_holder] --><!-- [et_pb_line_break_holder] --></div><!-- [et_pb_line_break_holder] --><div class="clinic-staff"><!-- [et_pb_line_break_holder] --><div class="p1"><span class="clinic-bold-white">Regional Medical Director:</span> Dr. Stanley Lewis, M.D., M.P.H.</div><!-- [et_pb_line_break_holder] --><div class="p1"><span class="clinic-bold-white">Facility Administrator:</span> Melanie St. Laurent MSN, ENP-C</div></div><!-- [et_pb_line_break_holder] --><div class="clinic-hours"><span class="clinic-bold-white">Business hours:</span> Monday–Friday, 8 a.m.–5:30 p.m.</div><!-- [et_pb_line_break_holder] --><div class="clinic-forms"><a class="clinic-forms-btn" href="https://diabetesrelief.com/wp-content/uploads/2019/01/New-PatientPaperwork_v6.pdf" target="_blank">Download Patient Forms Here</a></div><!-- [et_pb_line_break_holder] --></div><!-- [et_pb_line_break_holder] --><p style="padding-top: 2em;">For years, pharmaceutical companies and medical professionals have offered all sorts of pills, tonics, diets, exercises, and lectures to patients with diabetes. What they haven't offered is results. Diabetes Relief is different. Our patented process helps our patients regain energy, reduce medications, and <span class="clinic-bold-white">actually feel better.</span></p><!-- [et_pb_line_break_holder] --><div class="clinic-anchor-nav"><!-- [et_pb_line_break_holder] --><a class="clinic-anchor-btn" href="#about-us">About Us</a><!-- [et_pb_line_break_holder] --><a class="clinic-anchor-btn" href="#our-treatment">Our Treatment</a><!-- [et_pb_line_break_holder] --><a class="clinic-anchor-btn" href="#testimonials">Testimonials</a><!-- [et_pb_line_break_holder] --></div>
<div style="padding:10%;"><!-- [et_pb_line_break_holder] --><h5 style="color: #fff;">SCHEDULE AN APPOINTMENT</h5><!-- [et_pb_line_break_holder] --><p>Enter your information below to receive a call for your next appointment at our location.</p><!-- [et_pb_line_break_holder] --></div><!-- [et_pb_line_break_holder] --><style type="text/css"><!-- [et_pb_line_break_holder] --><!-- [et_pb_line_break_holder] -->.beta-base .preheader, .beta-base .header, .beta-base .sidebar, .beta-base .body, .beta-base .footer, #mainContent {<!-- [et_pb_line_break_holder] --><!-- [et_pb_line_break_holder] --> text-align: start;<!-- [et_pb_line_break_holder] --><!-- [et_pb_line_break_holder] -->}<!-- [et_pb_line_break_holder] --><!-- [et_pb_line_break_holder] -->.beta-base .preheader, .beta-base .header, .beta-base .body, .beta-base .sidebar, .beta-base .leftSidebar, .beta-base .rightSidebar, .beta-base .footer {<!-- [et_pb_line_break_holder] --><!-- [et_pb_line_break_holder] --> margin: 0;<!-- [et_pb_line_break_holder] --><!-- [et_pb_line_break_holder] --> padding: 0;<!-- [et_pb_line_break_holder] --><!-- [et_pb_line_break_holder] --> border: none;<!-- [et_pb_line_break_holder] --><!-- [et_pb_line_break_holder] --> white-space: normal;<!-- [et_pb_line_break_holder] --><!-- [et_pb_line_break_holder] --> line-height: normal;<!-- [et_pb_line_break_holder] --><!-- [et_pb_line_break_holder] -->}<!-- [et_pb_line_break_holder] --><!-- [et_pb_line_break_holder] -->.beta-base .title, .beta-base .subtitle, .beta-base .text, .beta-base img {<!-- [et_pb_line_break_holder] --><!-- [et_pb_line_break_holder] --> margin: 0;<!-- [et_pb_line_break_holder] --><!-- [et_pb_line_break_holder] --> padding: 0;<!-- [et_pb_line_break_holder] --><!-- [et_pb_line_break_holder] --> background: none;<!-- [et_pb_line_break_holder] --><!-- [et_pb_line_break_holder] --> border: none;<!-- [et_pb_line_break_holder] --><!-- [et_pb_line_break_holder] --> white-space: normal;<!-- [et_pb_line_break_holder] --><!-- [et_pb_line_break_holder] --> line-height: normal;<!-- [et_pb_line_break_holder] --><!-- [et_pb_line_break_holder] -->}<!-- [et_pb_line_break_holder] --><!-- [et_pb_line_break_holder] -->.beta-base .bodyContainer td.preheader{<!-- [et_pb_line_break_holder] --><!-- [et_pb_line_break_holder] --> padding: 10px 0;<!-- [et_pb_line_break_holder] --><!-- [et_pb_line_break_holder] -->}<!-- [et_pb_line_break_holder] --><!-- [et_pb_line_break_holder] -->.beta-base .bodyContainer td.header {<!-- [et_pb_line_break_holder] --><!-- [et_pb_line_break_holder] --> padding: 0;<!-- [et_pb_line_break_holder] --><!-- [et_pb_line_break_holder] --> height: 30px;<!-- [et_pb_line_break_holder] --><!-- [et_pb_line_break_holder] -->}<!-- [et_pb_line_break_holder] --><!-- [et_pb_line_break_holder] -->.beta-base .bodyContainer td.body, .beta-base .bodyContainer td.footer,<!-- [et_pb_line_break_holder] --><!-- [et_pb_line_break_holder] -->.beta-base .bodyContainer td.sidebar, .beta-base .bodyContainer td.leftSidebar, .beta-base .bodyContainer td.rightSidebar {<!-- [et_pb_line_break_holder] --><!-- [et_pb_line_break_holder] --> padding: 20px;<!-- [et_pb_line_break_holder] --><!-- [et_pb_line_break_holder] -->}<!-- [et_pb_line_break_holder] --><!-- [et_pb_line_break_holder] -->.beta-base .bodyContainer td.header p, .beta-base .bodyContainer td.preheader p, .beta-base .bodyContainer td.body p,<!-- [et_pb_line_break_holder] --><!-- [et_pb_line_break_holder] -->.beta-base .bodyContainer td.footer p, .beta-base .bodyContainer td.sidebar p,<!-- [et_pb_line_break_holder] --><!-- [et_pb_line_break_holder] -->.beta-base .bodyContainer td.leftSidebar p, .beta-base .bodyContainer td.rightSidebar p {<!-- [et_pb_line_break_holder] --><!-- [et_pb_line_break_holder] --> margin: 0;<!-- [et_pb_line_break_holder] --><!-- [et_pb_line_break_holder] --> color: inherit;<!-- [et_pb_line_break_holder] --><!-- [et_pb_line_break_holder] -->}<!-- [et_pb_line_break_holder] --><!-- [et_pb_line_break_holder] -->.beta-base .bodyContainer td.header div.title, .beta-base .bodyContainer td.preheader div.title, .beta-base .bodyContainer td.body div.title,<!-- [et_pb_line_break_holder] --><!-- [et_pb_line_break_holder] -->.beta-base .bodyContainer td.footer div.title, .beta-base .bodyContainer td.sidebar div.title,<!-- [et_pb_line_break_holder] --><!-- [et_pb_line_break_holder] -->.beta-base .bodyContainer td.leftSidebar div.title, .beta-base .bodyContainer td.rightSidebar div.title,<!-- [et_pb_line_break_holder] --><!-- [et_pb_line_break_holder] -->.beta-base .bodyContainer td.header div.subtitle, .beta-base .bodyContainer td.preheader div.subtitle, .beta-base .bodyContainer td.body div.subtitle,<!-- [et_pb_line_break_holder] --><!-- [et_pb_line_break_holder] -->.beta-base .bodyContainer td.footer div.subtitle, .beta-base .bodyContainer td.sidebar div.subtitle,<!-- [et_pb_line_break_holder] --><!-- [et_pb_line_break_holder] -->.beta-base .bodyContainer td.leftSidebar div.subtitle, .beta-base .bodyContainer td.rightSidebar div.subtitle,<!-- [et_pb_line_break_holder] --><!-- [et_pb_line_break_holder] -->.beta-base .bodyContainer td.header div.text, .beta-base .bodyContainer td.preheader div.text, .beta-base .bodyContainer td.body div.text, .beta-base .bodyContainer td.body div.text div,<!-- [et_pb_line_break_holder] --><!-- [et_pb_line_break_holder] -->.beta-base .bodyContainer td.footer div.text, .beta-base .bodyContainer td.sidebar div.text,<!-- [et_pb_line_break_holder] --><!-- [et_pb_line_break_holder] -->.beta-base .bodyContainer td.leftSidebar div.text, .beta-base .bodyContainer td.rightSidebar div.text {<!-- [et_pb_line_break_holder] --><!-- [et_pb_line_break_holder] --> overflow: auto;<!-- [et_pb_line_break_holder] --><!-- [et_pb_line_break_holder] -->}<!-- [et_pb_line_break_holder] --><!-- [et_pb_line_break_holder] -->.beta-base .optout {<!-- [et_pb_line_break_holder] --><!-- [et_pb_line_break_holder] --> margin-bottom: 10px;<!-- [et_pb_line_break_holder] --><!-- [et_pb_line_break_holder] --> margin-top: 10px;<!-- [et_pb_line_break_holder] --><!-- [et_pb_line_break_holder] -->}<!-- [et_pb_line_break_holder] --><!-- [et_pb_line_break_holder] -->div.infusion-captcha {<!-- [et_pb_line_break_holder] --><!-- [et_pb_line_break_holder] --> width: 220px;<!-- [et_pb_line_break_holder] --><!-- [et_pb_line_break_holder] --> padding: 10px;<!-- [et_pb_line_break_holder] --><!-- [et_pb_line_break_holder] -->}<!-- [et_pb_line_break_holder] --><!-- [et_pb_line_break_holder] -->div.infusion-captcha input, div.infusion-captcha select, div.infusion-captcha textarea {<!-- [et_pb_line_break_holder] --><!-- [et_pb_line_break_holder] --> width: 95%;<!-- [et_pb_line_break_holder] --><!-- [et_pb_line_break_holder] --> display: inline-block;<!-- [et_pb_line_break_holder] --><!-- [et_pb_line_break_holder] --> vertical-align: middle;<!-- [et_pb_line_break_holder] --><!-- [et_pb_line_break_holder] -->}<!-- [et_pb_line_break_holder] -->.infusion-field-input-container{padding:6px 0 !important;}<!-- [et_pb_line_break_holder] -->table.infusion-field-container td.infusion-field-input-container input[type='text'],<!-- [et_pb_line_break_holder] --><!-- [et_pb_line_break_holder] -->table.infusion-field-container td.infusion-field-input-container input[type='password'],<!-- [et_pb_line_break_holder] --><!-- [et_pb_line_break_holder] -->table.infusion-field-container td.infusion-field-input-container textarea {<!-- [et_pb_line_break_holder] --><!-- [et_pb_line_break_holder] --> width: 98%; /* must be 98% to make the snippet-menu line up due to border width */<!-- [et_pb_line_break_holder] --><!-- [et_pb_line_break_holder] --> margin: 0;<!-- [et_pb_line_break_holder] --><!-- [et_pb_line_break_holder] -->}<!-- [et_pb_line_break_holder] --><!-- [et_pb_line_break_holder] -->table.infusion-field-container td.infusion-field-input-container select {<!-- [et_pb_line_break_holder] --><!-- [et_pb_line_break_holder] --> width: 101%;<!-- [et_pb_line_break_holder] --><!-- [et_pb_line_break_holder] --> *width: 102%; /* this one for IE */<!-- [et_pb_line_break_holder] --><!-- [et_pb_line_break_holder] --> margin: 0;<!-- [et_pb_line_break_holder] --><!-- [et_pb_line_break_holder] -->}<!-- [et_pb_line_break_holder] --><!-- [et_pb_line_break_holder] -->table.infusion-field-container td.infusion-field-label-container {<!-- [et_pb_line_break_holder] --><!-- [et_pb_line_break_holder] --> padding-right: 5px;<!-- [et_pb_line_break_holder] --><!-- [et_pb_line_break_holder] --> max-width: 200px;<!-- [et_pb_line_break_holder] --><!-- [et_pb_line_break_holder] -->}<!-- [et_pb_line_break_holder] --><!-- [et_pb_line_break_holder] -->td.header .image-snippet img {<!-- [et_pb_line_break_holder] --><!-- [et_pb_line_break_holder] --> vertical-align: bottom;<!-- [et_pb_line_break_holder] --><!-- [et_pb_line_break_holder] -->}<!-- [et_pb_line_break_holder] --><!-- [et_pb_line_break_holder] -->#webformErrors {<!-- [et_pb_line_break_holder] --><!-- [et_pb_line_break_holder] --> color: #990000;<!-- [et_pb_line_break_holder] --><!-- [et_pb_line_break_holder] --> font-size: 14px;<!-- [et_pb_line_break_holder] --><!-- [et_pb_line_break_holder] -->}<!-- [et_pb_line_break_holder] --><!-- [et_pb_line_break_holder] -->html, body {<!-- [et_pb_line_break_holder] --><!-- [et_pb_line_break_holder] --> margin: 0;<!-- [et_pb_line_break_holder] --><!-- [et_pb_line_break_holder] --> padding: 0;<!-- [et_pb_line_break_holder] --><!-- [et_pb_line_break_holder] --> height: 100%;<!-- [et_pb_line_break_holder] --><!-- [et_pb_line_break_holder] -->}<!-- [et_pb_line_break_holder] --><!-- [et_pb_line_break_holder] -->.infusion-form {<!-- [et_pb_line_break_holder] --><!-- [et_pb_line_break_holder] --> margin: 0;<!-- [et_pb_line_break_holder] --><!-- [et_pb_line_break_holder] --> height: 100%;<!-- [et_pb_line_break_holder] --><!-- [et_pb_line_break_holder] -->}<!-- [et_pb_line_break_holder] --><!-- [et_pb_line_break_holder] -->.infusion-option {<!-- [et_pb_line_break_holder] --><!-- [et_pb_line_break_holder] --> display: block;<!-- [et_pb_line_break_holder] --><!-- [et_pb_line_break_holder] --> text-align: left;<!-- [et_pb_line_break_holder] --><!-- [et_pb_line_break_holder] -->}<!-- [et_pb_line_break_holder] --><!-- [et_pb_line_break_holder] --></style><!-- [et_pb_line_break_holder] --><!-- [et_pb_line_break_holder] --><style type="text/css"><!-- [et_pb_line_break_holder] --><!-- [et_pb_line_break_holder] -->.beta-font-b h1, .beta-font-b h2, .beta-font-b h3, .beta-font-b h4, .beta-font-b h5, .beta-font-b h6 {<!-- [et_pb_line_break_holder] --><!-- [et_pb_line_break_holder] --> font-family: arial,sans-serif;<!-- [et_pb_line_break_holder] --><!-- [et_pb_line_break_holder] -->}<!-- [et_pb_line_break_holder] --><!-- [et_pb_line_break_holder] -->.beta-font-b h1 {font-size: 24px;}<!-- [et_pb_line_break_holder] --><!-- [et_pb_line_break_holder] -->.beta-font-b h2 {font-size: 20px;}<!-- [et_pb_line_break_holder] --><!-- [et_pb_line_break_holder] -->.beta-font-b h3 {font-size: 14px;}<!-- [et_pb_line_break_holder] --><!-- [et_pb_line_break_holder] -->.beta-font-b h4 {font-size: 12px;}<!-- [et_pb_line_break_holder] --><!-- [et_pb_line_break_holder] -->.beta-font-b h5 {font-size: 10px;}<!-- [et_pb_line_break_holder] --><!-- [et_pb_line_break_holder] -->.beta-font-b h6 {font-size: 8px;}<!-- [et_pb_line_break_holder] --><!-- [et_pb_line_break_holder] -->.beta-font-b address {font-style: italic;}<!-- [et_pb_line_break_holder] --><!-- [et_pb_line_break_holder] -->.beta-font-b pre {font-family: Courier New, monospace;}<!-- [et_pb_line_break_holder] --><!-- [et_pb_line_break_holder] -->.beta-font-b .title, .beta-font-b .title p {<!-- [et_pb_line_break_holder] --><!-- [et_pb_line_break_holder] --> font-size: 20px;<!-- [et_pb_line_break_holder] --><!-- [et_pb_line_break_holder] --> font-weight: bold;<!-- [et_pb_line_break_holder] --><!-- [et_pb_line_break_holder] --> font-family: arial,sans-serif;<!-- [et_pb_line_break_holder] --><!-- [et_pb_line_break_holder] -->}<!-- [et_pb_line_break_holder] --><!-- [et_pb_line_break_holder] -->.beta-font-b .subtitle, .beta-font-b .subtitle p {<!-- [et_pb_line_break_holder] --><!-- [et_pb_line_break_holder] --> font-size: 11px;<!-- [et_pb_line_break_holder] --><!-- [et_pb_line_break_holder] --> font-weight: normal;<!-- [et_pb_line_break_holder] --><!-- [et_pb_line_break_holder] --> font-family: arial,sans-serif;<!-- [et_pb_line_break_holder] --><!-- [et_pb_line_break_holder] -->}<!-- [et_pb_line_break_holder] --><!-- [et_pb_line_break_holder] -->.beta-font-b .text, .beta-font-b p {<!-- [et_pb_line_break_holder] --><!-- [et_pb_line_break_holder] --> font-size: 12px;<!-- [et_pb_line_break_holder] --><!-- [et_pb_line_break_holder] --> font-family: arial,sans-serif;<!-- [et_pb_line_break_holder] --><!-- [et_pb_line_break_holder] -->}<!-- [et_pb_line_break_holder] --><!-- [et_pb_line_break_holder] -->.beta-font-b .preheader .text, .beta-font-b .preheader .text p {<!-- [et_pb_line_break_holder] --><!-- [et_pb_line_break_holder] --> font-size: 11px;<!-- [et_pb_line_break_holder] --><!-- [et_pb_line_break_holder] --> font-family: arial,sans-serif;<!-- [et_pb_line_break_holder] --><!-- [et_pb_line_break_holder] -->}<!-- [et_pb_line_break_holder] --><!-- [et_pb_line_break_holder] -->.beta-font-b .footer a {<!-- [et_pb_line_break_holder] --><!-- [et_pb_line_break_holder] --> font-size: 11px;<!-- [et_pb_line_break_holder] --><!-- [et_pb_line_break_holder] --> font-family: arial,sans-serif;<!-- [et_pb_line_break_holder] --><!-- [et_pb_line_break_holder] -->}<!-- [et_pb_line_break_holder] --><!-- [et_pb_line_break_holder] -->.beta-font-b .footer .text {<!-- [et_pb_line_break_holder] --><!-- [et_pb_line_break_holder] --> font-size: 10px;<!-- [et_pb_line_break_holder] --><!-- [et_pb_line_break_holder] --> font-family: verdana,sans-serif;<!-- [et_pb_line_break_holder] --><!-- [et_pb_line_break_holder] -->}<!-- [et_pb_line_break_holder] --><!-- [et_pb_line_break_holder] -->.beta-font-b .sidebar .title, .beta-font-b .leftSidebar .title, .beta-font-b .rightSidebar .title {<!-- [et_pb_line_break_holder] --><!-- [et_pb_line_break_holder] --> font-size: 15px;<!-- [et_pb_line_break_holder] --><!-- [et_pb_line_break_holder] --> font-weight: bold;<!-- [et_pb_line_break_holder] --><!-- [et_pb_line_break_holder] --> font-family: arial,sans-serif;<!-- [et_pb_line_break_holder] --><!-- [et_pb_line_break_holder] -->}<!-- [et_pb_line_break_holder] --><!-- [et_pb_line_break_holder] -->.beta-font-b .sidebar .subtitle, .beta-font-b .leftSidebar .subtitle, .beta-font-b .rightSidebar .subtitle {<!-- [et_pb_line_break_holder] --><!-- [et_pb_line_break_holder] --> font-size: 12px;<!-- [et_pb_line_break_holder] --><!-- [et_pb_line_break_holder] --> font-family: arial, sans-serif;<!-- [et_pb_line_break_holder] --><!-- [et_pb_line_break_holder] -->}<!-- [et_pb_line_break_holder] --><!-- [et_pb_line_break_holder] -->.beta-font-b .sidebar .text, .beta-font-b .sidebar .text p, .beta-font-b .leftSidebar .text, .beta-font-b .rightSidebar .text {<!-- [et_pb_line_break_holder] --><!-- [et_pb_line_break_holder] --> font-size: 11px;<!-- [et_pb_line_break_holder] --><!-- [et_pb_line_break_holder] --> font-family: arial, sans-serif;<!-- [et_pb_line_break_holder] --><!-- [et_pb_line_break_holder] -->}<!-- [et_pb_line_break_holder] --><!-- [et_pb_line_break_holder] -->.infusion-field-label-container {<!-- [et_pb_line_break_holder] --><!-- [et_pb_line_break_holder] --> font-size: 14px;<!-- [et_pb_line_break_holder] --><!-- [et_pb_line_break_holder] --> font-family: arial,sans-serif;<!-- [et_pb_line_break_holder] --><!-- [et_pb_line_break_holder] -->}<!-- [et_pb_line_break_holder] --><!-- [et_pb_line_break_holder] -->.infusion-field-input-container {<!-- [et_pb_line_break_holder] --><!-- [et_pb_line_break_holder] --> color: #000000;<!-- [et_pb_line_break_holder] --><!-- [et_pb_line_break_holder] --> font-size: 12px;<!-- [et_pb_line_break_holder] --><!-- [et_pb_line_break_holder] -->}<!-- [et_pb_line_break_holder] --><!-- [et_pb_line_break_holder] -->.infusion-option label {<!-- [et_pb_line_break_holder] --><!-- [et_pb_line_break_holder] --> color: #000000;<!-- [et_pb_line_break_holder] --><!-- [et_pb_line_break_holder] --> font-size: 14px;<!-- [et_pb_line_break_holder] --><!-- [et_pb_line_break_holder] --> font-family: arial,sans-serif;<!-- [et_pb_line_break_holder] --><!-- [et_pb_line_break_holder] -->}<!-- [et_pb_line_break_holder] --><!-- [et_pb_line_break_holder] --></style><!-- [et_pb_line_break_holder] --><!-- [et_pb_line_break_holder] --><style type="text/css"><!-- [et_pb_line_break_holder] --><!-- [et_pb_line_break_holder] -->.default .background{<!-- [et_pb_line_break_holder] --><!-- [et_pb_line_break_holder] -->background-color:#ffffff;<!-- [et_pb_line_break_holder] --><!-- [et_pb_line_break_holder] -->;<!-- [et_pb_line_break_holder] --><!-- [et_pb_line_break_holder] -->}<!-- [et_pb_line_break_holder] --><!-- [et_pb_line_break_holder] -->.default .title{<!-- [et_pb_line_break_holder] --><!-- [et_pb_line_break_holder] -->color:#000000;<!-- [et_pb_line_break_holder] --><!-- [et_pb_line_break_holder] -->;<!-- [et_pb_line_break_holder] --><!-- [et_pb_line_break_holder] -->}<!-- [et_pb_line_break_holder] --><!-- [et_pb_line_break_holder] -->.default .subtitle{<!-- [et_pb_line_break_holder] --><!-- [et_pb_line_break_holder] -->color:#000000;<!-- [et_pb_line_break_holder] --><!-- [et_pb_line_break_holder] -->;<!-- [et_pb_line_break_holder] --><!-- [et_pb_line_break_holder] -->}<!-- [et_pb_line_break_holder] --><!-- [et_pb_line_break_holder] -->.default .text{<!-- [et_pb_line_break_holder] --><!-- [et_pb_line_break_holder] -->color:#000000;<!-- [et_pb_line_break_holder] --><!-- [et_pb_line_break_holder] -->;<!-- [et_pb_line_break_holder] --><!-- [et_pb_line_break_holder] -->}<!-- [et_pb_line_break_holder] --><!-- [et_pb_line_break_holder] -->.default a{<!-- [et_pb_line_break_holder] --><!-- [et_pb_line_break_holder] -->color:#0645ad;<!-- [et_pb_line_break_holder] --><!-- [et_pb_line_break_holder] -->;<!-- [et_pb_line_break_holder] --><!-- [et_pb_line_break_holder] -->}<!-- [et_pb_line_break_holder] --><!-- [et_pb_line_break_holder] -->.default .background .preheader .text{<!-- [et_pb_line_break_holder] --><!-- [et_pb_line_break_holder] -->color:#1a242e;<!-- [et_pb_line_break_holder] --><!-- [et_pb_line_break_holder] -->;<!-- [et_pb_line_break_holder] --><!-- [et_pb_line_break_holder] -->}<!-- [et_pb_line_break_holder] --><!-- [et_pb_line_break_holder] -->.default .background .preheader a{<!-- [et_pb_line_break_holder] --><!-- [et_pb_line_break_holder] -->color:#0645ad;<!-- [et_pb_line_break_holder] --><!-- [et_pb_line_break_holder] -->;<!-- [et_pb_line_break_holder] --><!-- [et_pb_line_break_holder] -->}<!-- [et_pb_line_break_holder] --><!-- [et_pb_line_break_holder] -->.default .header{<!-- [et_pb_line_break_holder] --><!-- [et_pb_line_break_holder] -->background-color:#ffffff;<!-- [et_pb_line_break_holder] --><!-- [et_pb_line_break_holder] -->;<!-- [et_pb_line_break_holder] --><!-- [et_pb_line_break_holder] -->}<!-- [et_pb_line_break_holder] --><!-- [et_pb_line_break_holder] -->.default .header .title{<!-- [et_pb_line_break_holder] --><!-- [et_pb_line_break_holder] -->color:#000000;<!-- [et_pb_line_break_holder] --><!-- [et_pb_line_break_holder] -->;<!-- [et_pb_line_break_holder] --><!-- [et_pb_line_break_holder] -->}<!-- [et_pb_line_break_holder] --><!-- [et_pb_line_break_holder] -->.default .header .subtitle{<!-- [et_pb_line_break_holder] --><!-- [et_pb_line_break_holder] -->color:#000000;<!-- [et_pb_line_break_holder] --><!-- [et_pb_line_break_holder] -->;<!-- [et_pb_line_break_holder] --><!-- [et_pb_line_break_holder] -->}<!-- [et_pb_line_break_holder] --><!-- [et_pb_line_break_holder] -->.default .header .text{<!-- [et_pb_line_break_holder] --><!-- [et_pb_line_break_holder] -->color:#000000;<!-- [et_pb_line_break_holder] --><!-- [et_pb_line_break_holder] -->;<!-- [et_pb_line_break_holder] --><!-- [et_pb_line_break_holder] -->}<!-- [et_pb_line_break_holder] --><!-- [et_pb_line_break_holder] -->.default .header .a{<!-- [et_pb_line_break_holder] --><!-- [et_pb_line_break_holder] -->color:#157db8;<!-- [et_pb_line_break_holder] --><!-- [et_pb_line_break_holder] -->;<!-- [et_pb_line_break_holder] --><!-- [et_pb_line_break_holder] -->}<!-- [et_pb_line_break_holder] --><!-- [et_pb_line_break_holder] -->.default .hero{<!-- [et_pb_line_break_holder] --><!-- [et_pb_line_break_holder] -->background-color:#025c8d;<!-- [et_pb_line_break_holder] --><!-- [et_pb_line_break_holder] -->;<!-- [et_pb_line_break_holder] --><!-- [et_pb_line_break_holder] -->}<!-- [et_pb_line_break_holder] --><!-- [et_pb_line_break_holder] -->.default .hero .title{<!-- [et_pb_line_break_holder] --><!-- [et_pb_line_break_holder] -->color:#ffffff;<!-- [et_pb_line_break_holder] --><!-- [et_pb_line_break_holder] -->;<!-- [et_pb_line_break_holder] --><!-- [et_pb_line_break_holder] -->}<!-- [et_pb_line_break_holder] --><!-- [et_pb_line_break_holder] -->.default .hero .subtitle{<!-- [et_pb_line_break_holder] --><!-- [et_pb_line_break_holder] -->color:#ffffff;<!-- [et_pb_line_break_holder] --><!-- [et_pb_line_break_holder] -->;<!-- [et_pb_line_break_holder] --><!-- [et_pb_line_break_holder] -->}<!-- [et_pb_line_break_holder] --><!-- [et_pb_line_break_holder] -->.default .hero .text{<!-- [et_pb_line_break_holder] --><!-- [et_pb_line_break_holder] -->color:#ffffff;<!-- [et_pb_line_break_holder] --><!-- [et_pb_line_break_holder] -->;<!-- [et_pb_line_break_holder] --><!-- [et_pb_line_break_holder] -->}<!-- [et_pb_line_break_holder] --><!-- [et_pb_line_break_holder] -->.default .hero .a{<!-- [et_pb_line_break_holder] --><!-- [et_pb_line_break_holder] -->color:#157db8;<!-- [et_pb_line_break_holder] --><!-- [et_pb_line_break_holder] -->;<!-- [et_pb_line_break_holder] --><!-- [et_pb_line_break_holder] -->}<!-- [et_pb_line_break_holder] --><!-- [et_pb_line_break_holder] -->.default .quote{<!-- [et_pb_line_break_holder] --><!-- [et_pb_line_break_holder] -->background-color:#013b5a;<!-- [et_pb_line_break_holder] --><!-- [et_pb_line_break_holder] -->;<!-- [et_pb_line_break_holder] --><!-- [et_pb_line_break_holder] -->}<!-- [et_pb_line_break_holder] --><!-- [et_pb_line_break_holder] -->.default .quote:after{<!-- [et_pb_line_break_holder] --><!-- [et_pb_line_break_holder] -->border-color:#013b5a transparent transparent transparent;<!-- [et_pb_line_break_holder] --><!-- [et_pb_line_break_holder] -->;<!-- [et_pb_line_break_holder] --><!-- [et_pb_line_break_holder] -->}<!-- [et_pb_line_break_holder] --><!-- [et_pb_line_break_holder] -->.default .quote .title{<!-- [et_pb_line_break_holder] --><!-- [et_pb_line_break_holder] -->color:#ffffff;<!-- [et_pb_line_break_holder] --><!-- [et_pb_line_break_holder] -->;<!-- [et_pb_line_break_holder] --><!-- [et_pb_line_break_holder] -->}<!-- [et_pb_line_break_holder] --><!-- [et_pb_line_break_holder] -->.default .quote .subtitle{<!-- [et_pb_line_break_holder] --><!-- [et_pb_line_break_holder] -->color:#ffffff;<!-- [et_pb_line_break_holder] --><!-- [et_pb_line_break_holder] -->;<!-- [et_pb_line_break_holder] --><!-- [et_pb_line_break_holder] -->}<!-- [et_pb_line_break_holder] --><!-- [et_pb_line_break_holder] -->.default .quote .text{<!-- [et_pb_line_break_holder] --><!-- [et_pb_line_break_holder] -->color:#ffffff;<!-- [et_pb_line_break_holder] --><!-- [et_pb_line_break_holder] -->;<!-- [et_pb_line_break_holder] --><!-- [et_pb_line_break_holder] -->}<!-- [et_pb_line_break_holder] --><!-- [et_pb_line_break_holder] -->.default .quote .a{<!-- [et_pb_line_break_holder] --><!-- [et_pb_line_break_holder] -->color:#157db8;<!-- [et_pb_line_break_holder] --><!-- [et_pb_line_break_holder] -->;<!-- [et_pb_line_break_holder] --><!-- [et_pb_line_break_holder] -->}<!-- [et_pb_line_break_holder] --><!-- [et_pb_line_break_holder] -->.default .body{<!-- [et_pb_line_break_holder] --><!-- [et_pb_line_break_holder] -->background-color:#ffffff;<!-- [et_pb_line_break_holder] --><!-- [et_pb_line_break_holder] -->;<!-- [et_pb_line_break_holder] --><!-- [et_pb_line_break_holder] -->}<!-- [et_pb_line_break_holder] --><!-- [et_pb_line_break_holder] -->.default .main{<!-- [et_pb_line_break_holder] --><!-- [et_pb_line_break_holder] -->background-color:#ffffff;<!-- [et_pb_line_break_holder] --><!-- [et_pb_line_break_holder] -->;<!-- [et_pb_line_break_holder] --><!-- [et_pb_line_break_holder] -->}<!-- [et_pb_line_break_holder] --><!-- [et_pb_line_break_holder] -->.default .main .title{<!-- [et_pb_line_break_holder] --><!-- [et_pb_line_break_holder] -->color:#000000;<!-- [et_pb_line_break_holder] --><!-- [et_pb_line_break_holder] -->;<!-- [et_pb_line_break_holder] --><!-- [et_pb_line_break_holder] -->}<!-- [et_pb_line_break_holder] --><!-- [et_pb_line_break_holder] -->.default .main .subtitle{<!-- [et_pb_line_break_holder] --><!-- [et_pb_line_break_holder] -->color:#000000;<!-- [et_pb_line_break_holder] --><!-- [et_pb_line_break_holder] -->;<!-- [et_pb_line_break_holder] --><!-- [et_pb_line_break_holder] -->}<!-- [et_pb_line_break_holder] --><!-- [et_pb_line_break_holder] -->.default .main .text{<!-- [et_pb_line_break_holder] --><!-- [et_pb_line_break_holder] -->color:#000000;<!-- [et_pb_line_break_holder] --><!-- [et_pb_line_break_holder] -->;<!-- [et_pb_line_break_holder] --><!-- [et_pb_line_break_holder] -->}<!-- [et_pb_line_break_holder] --><!-- [et_pb_line_break_holder] -->.default .main .a{<!-- [et_pb_line_break_holder] --><!-- [et_pb_line_break_holder] -->color:#157db8;<!-- [et_pb_line_break_holder] --><!-- [et_pb_line_break_holder] -->;<!-- [et_pb_line_break_holder] --><!-- [et_pb_line_break_holder] -->}<!-- [et_pb_line_break_holder] --><!-- [et_pb_line_break_holder] -->.default .sidebar{<!-- [et_pb_line_break_holder] --><!-- [et_pb_line_break_holder] -->background-color:#ffffff;<!-- [et_pb_line_break_holder] --><!-- [et_pb_line_break_holder] -->;<!-- [et_pb_line_break_holder] --><!-- [et_pb_line_break_holder] -->}<!-- [et_pb_line_break_holder] --><!-- [et_pb_line_break_holder] -->.default .sidebar .title{<!-- [et_pb_line_break_holder] --><!-- [et_pb_line_break_holder] -->color:#000000;<!-- [et_pb_line_break_holder] --><!-- [et_pb_line_break_holder] -->;<!-- [et_pb_line_break_holder] --><!-- [et_pb_line_break_holder] -->}<!-- [et_pb_line_break_holder] --><!-- [et_pb_line_break_holder] -->.default .sidebar .subtitle{<!-- [et_pb_line_break_holder] --><!-- [et_pb_line_break_holder] -->color:#000000;<!-- [et_pb_line_break_holder] --><!-- [et_pb_line_break_holder] -->;<!-- [et_pb_line_break_holder] --><!-- [et_pb_line_break_holder] -->}<!-- [et_pb_line_break_holder] --><!-- [et_pb_line_break_holder] -->.default .sidebar .text{<!-- [et_pb_line_break_holder] --><!-- [et_pb_line_break_holder] -->color:#000000;<!-- [et_pb_line_break_holder] --><!-- [et_pb_line_break_holder] -->;<!-- [et_pb_line_break_holder] --><!-- [et_pb_line_break_holder] -->}<!-- [et_pb_line_break_holder] --><!-- [et_pb_line_break_holder] -->.default .sidebar .a{<!-- [et_pb_line_break_holder] --><!-- [et_pb_line_break_holder] -->color:#157db8;<!-- [et_pb_line_break_holder] --><!-- [et_pb_line_break_holder] -->;<!-- [et_pb_line_break_holder] --><!-- [et_pb_line_break_holder] -->}<!-- [et_pb_line_break_holder] --><!-- [et_pb_line_break_holder] -->.default .leftSidebar{<!-- [et_pb_line_break_holder] --><!-- [et_pb_line_break_holder] -->background-color:#ffffff;<!-- [et_pb_line_break_holder] --><!-- [et_pb_line_break_holder] -->;<!-- [et_pb_line_break_holder] --><!-- [et_pb_line_break_holder] -->}<!-- [et_pb_line_break_holder] --><!-- [et_pb_line_break_holder] -->.default .leftSidebar .title{<!-- [et_pb_line_break_holder] --><!-- [et_pb_line_break_holder] -->color:#f15c25;<!-- [et_pb_line_break_holder] --><!-- [et_pb_line_break_holder] -->;<!-- [et_pb_line_break_holder] --><!-- [et_pb_line_break_holder] -->}<!-- [et_pb_line_break_holder] --><!-- [et_pb_line_break_holder] -->.default .leftSidebar .subtitle{<!-- [et_pb_line_break_holder] --><!-- [et_pb_line_break_holder] -->color:#669940;<!-- [et_pb_line_break_holder] --><!-- [et_pb_line_break_holder] -->;<!-- [et_pb_line_break_holder] --><!-- [et_pb_line_break_holder] -->}<!-- [et_pb_line_break_holder] --><!-- [et_pb_line_break_holder] -->.default .rightSidebar{<!-- [et_pb_line_break_holder] --><!-- [et_pb_line_break_holder] -->background-color:#ffffff;<!-- [et_pb_line_break_holder] --><!-- [et_pb_line_break_holder] -->;<!-- [et_pb_line_break_holder] --><!-- [et_pb_line_break_holder] -->}<!-- [et_pb_line_break_holder] --><!-- [et_pb_line_break_holder] -->.default .rightSidebar .title{<!-- [et_pb_line_break_holder] --><!-- [et_pb_line_break_holder] -->color:#f15c25;<!-- [et_pb_line_break_holder] --><!-- [et_pb_line_break_holder] -->;<!-- [et_pb_line_break_holder] --><!-- [et_pb_line_break_holder] -->}<!-- [et_pb_line_break_holder] --><!-- [et_pb_line_break_holder] -->.default .rightSidebar .subtitle{<!-- [et_pb_line_break_holder] --><!-- [et_pb_line_break_holder] -->color:#669940;<!-- [et_pb_line_break_holder] --><!-- [et_pb_line_break_holder] -->;<!-- [et_pb_line_break_holder] --><!-- [et_pb_line_break_holder] -->}<!-- [et_pb_line_break_holder] --><!-- [et_pb_line_break_holder] -->.default .footer{<!-- [et_pb_line_break_holder] --><!-- [et_pb_line_break_holder] -->background-color:#ffffff;<!-- [et_pb_line_break_holder] --><!-- [et_pb_line_break_holder] -->;<!-- [et_pb_line_break_holder] --><!-- [et_pb_line_break_holder] -->}<!-- [et_pb_line_break_holder] --><!-- [et_pb_line_break_holder] -->.default .footer .text{<!-- [et_pb_line_break_holder] --><!-- [et_pb_line_break_holder] -->color:#0d0d0d;<!-- [et_pb_line_break_holder] --><!-- [et_pb_line_break_holder] -->;<!-- [et_pb_line_break_holder] --><!-- [et_pb_line_break_holder] -->}<!-- [et_pb_line_break_holder] --><!-- [et_pb_line_break_holder] -->.default .footer .title{<!-- [et_pb_line_break_holder] --><!-- [et_pb_line_break_holder] -->color:#000000;<!-- [et_pb_line_break_holder] --><!-- [et_pb_line_break_holder] -->;<!-- [et_pb_line_break_holder] --><!-- [et_pb_line_break_holder] -->}<!-- [et_pb_line_break_holder] --><!-- [et_pb_line_break_holder] -->.default .footer a{<!-- [et_pb_line_break_holder] --><!-- [et_pb_line_break_holder] -->color:#1b3bde;<!-- [et_pb_line_break_holder] --><!-- [et_pb_line_break_holder] -->;<!-- [et_pb_line_break_holder] --><!-- [et_pb_line_break_holder] -->}<!-- [et_pb_line_break_holder] --><!-- [et_pb_line_break_holder] -->.default .footer .subtitle{<!-- [et_pb_line_break_holder] --><!-- [et_pb_line_break_holder] -->color:#000000;<!-- [et_pb_line_break_holder] --><!-- [et_pb_line_break_holder] -->;<!-- [et_pb_line_break_holder] --><!-- [et_pb_line_break_holder] -->}<!-- [et_pb_line_break_holder] --><!-- [et_pb_line_break_holder] -->.default .infusion-field-label-container{<!-- [et_pb_line_break_holder] --><!-- [et_pb_line_break_holder] -->font-size:14px;<!-- [et_pb_line_break_holder] --><!-- [et_pb_line_break_holder] -->;<!-- [et_pb_line_break_holder] --><!-- [et_pb_line_break_holder] -->}<!-- [et_pb_line_break_holder] --><!-- [et_pb_line_break_holder] -->.default .infusion-field-label-container{<!-- [et_pb_line_break_holder] --><!-- [et_pb_line_break_holder] -->font-family:Arial;<!-- [et_pb_line_break_holder] --><!-- [et_pb_line_break_holder] -->;<!-- [et_pb_line_break_holder] --><!-- [et_pb_line_break_holder] -->}<!-- [et_pb_line_break_holder] --><!-- [et_pb_line_break_holder] -->.default .infusion-field-label-container{<!-- [et_pb_line_break_holder] --><!-- [et_pb_line_break_holder] -->color:#000000;<!-- [et_pb_line_break_holder] --><!-- [et_pb_line_break_holder] -->;<!-- [et_pb_line_break_holder] --><!-- [et_pb_line_break_holder] -->}<!-- [et_pb_line_break_holder] --><!-- [et_pb_line_break_holder] -->.default .infusion-field-input{<!-- [et_pb_line_break_holder] --><!-- [et_pb_line_break_holder] -->font-size:14px;<!-- [et_pb_line_break_holder] --><!-- [et_pb_line_break_holder] -->;<!-- [et_pb_line_break_holder] --><!-- [et_pb_line_break_holder] -->}<!-- [et_pb_line_break_holder] --><!-- [et_pb_line_break_holder] -->.default .infusion-option label{<!-- [et_pb_line_break_holder] --><!-- [et_pb_line_break_holder] -->font-size:14px;<!-- [et_pb_line_break_holder] --><!-- [et_pb_line_break_holder] -->;<!-- [et_pb_line_break_holder] --><!-- [et_pb_line_break_holder] -->}<!-- [et_pb_line_break_holder] --><!-- [et_pb_line_break_holder] -->.default .infusion-option label{<!-- [et_pb_line_break_holder] --><!-- [et_pb_line_break_holder] -->font-family:Arial;<!-- [et_pb_line_break_holder] --><!-- [et_pb_line_break_holder] -->;<!-- [et_pb_line_break_holder] --><!-- [et_pb_line_break_holder] -->}<!-- [et_pb_line_break_holder] --><!-- [et_pb_line_break_holder] -->.default .infusion-option label{<!-- [et_pb_line_break_holder] --><!-- [et_pb_line_break_holder] -->color:#000000;<!-- [et_pb_line_break_holder] --><!-- [et_pb_line_break_holder] -->;<!-- [et_pb_line_break_holder] --><!-- [et_pb_line_break_holder] -->}<!-- [et_pb_line_break_holder] --><!-- [et_pb_line_break_holder] -->.default .webFormBodyContainer{<!-- [et_pb_line_break_holder] --><!-- [et_pb_line_break_holder] -->border-width:0px;<!-- [et_pb_line_break_holder] --><!-- [et_pb_line_break_holder] -->;<!-- [et_pb_line_break_holder] --><!-- [et_pb_line_break_holder] -->}<!-- [et_pb_line_break_holder] --><!-- [et_pb_line_break_holder] -->.default .webFormBodyContainer{<!-- [et_pb_line_break_holder] --><!-- [et_pb_line_break_holder] -->border-style:Hidden;<!-- [et_pb_line_break_holder] --><!-- [et_pb_line_break_holder] -->;<!-- [et_pb_line_break_holder] --><!-- [et_pb_line_break_holder] -->}<!-- [et_pb_line_break_holder] --><!-- [et_pb_line_break_holder] -->.default .webFormBodyContainer{<!-- [et_pb_line_break_holder] --><!-- [et_pb_line_break_holder] -->border-color:#000000;<!-- [et_pb_line_break_holder] --><!-- [et_pb_line_break_holder] -->;<!-- [et_pb_line_break_holder] --><!-- [et_pb_line_break_holder] -->}<!-- [et_pb_line_break_holder] --><!-- [et_pb_line_break_holder] --></style><!-- [et_pb_line_break_holder] --><!-- [et_pb_line_break_holder] --><style type="text/css"><!-- [et_pb_line_break_holder] --><!-- [et_pb_line_break_holder] -->.infusion-field-label-container {<!-- [et_pb_line_break_holder] --><!-- [et_pb_line_break_holder] -->text-align:Left;<!-- [et_pb_line_break_holder] --><!-- [et_pb_line_break_holder] -->}<!-- [et_pb_line_break_holder] --><!-- [et_pb_line_break_holder] -->.infusion-field-input-container {<!-- [et_pb_line_break_holder] --><!-- [et_pb_line_break_holder] -->width:200px;<!-- [et_pb_line_break_holder] --><!-- [et_pb_line_break_holder] -->}<!-- [et_pb_line_break_holder] --><!-- [et_pb_line_break_holder] -->.infusion-field-label-container {<!-- [et_pb_line_break_holder] --><!-- [et_pb_line_break_holder] -->vertical-align:Middle;<!-- [et_pb_line_break_holder] --><!-- [et_pb_line_break_holder] -->}<!-- [et_pb_line_break_holder] --><!-- [et_pb_line_break_holder] -->.bodyContainer {<!-- [et_pb_line_break_holder] --><!-- [et_pb_line_break_holder] -->width:425px;<!-- [et_pb_line_break_holder] --><!-- [et_pb_line_break_holder] -->}<!-- [et_pb_line_break_holder] --><!-- [et_pb_line_break_holder] --></style><!-- [et_pb_line_break_holder] --><!-- [et_pb_line_break_holder] --><script src="https://dz363.infusionsoft.com/app/webTracking/getTrackingCode?b=1.69.0.18-hf-201801091701" type="text/javascript"><!-- [et_pb_line_break_holder] --><!-- [et_pb_line_break_holder] --></script><!-- [et_pb_line_break_holder] --><!-- [et_pb_line_break_holder] --><script src="https://dz363.infusionsoft.com/resources/external/recaptcha/production/recaptcha.js?b=1.69.0.18-hf-201801091701" type="text/javascript"><!-- [et_pb_line_break_holder] --><!-- [et_pb_line_break_holder] --></script><!-- [et_pb_line_break_holder] --><!-- [et_pb_line_break_holder] --><script async="async" defer="defer" src="https://www.google.com/recaptcha/api.js?onload=onloadInfusionRecaptchaCallback&render=explicit" type="text/javascript"><!-- [et_pb_line_break_holder] --><!-- [et_pb_line_break_holder] --></script><!-- [et_pb_line_break_holder] --><!-- [et_pb_line_break_holder] --><div class="text" id="webformErrors" name="errorContent"><!-- [et_pb_line_break_holder] --><!-- [et_pb_line_break_holder] --></div><!-- [et_pb_line_break_holder] --><!-- [et_pb_line_break_holder] --><form accept-charset="UTF-8" action="https://dz363.infusionsoft.com/app/form/process/a1de2c9b58181e61f0ee20982c842856" class="infusion-form" id="inf_form_a1de2c9b58181e61f0ee20982c842856" method="POST" name="Initial Web Form" onsubmit="var form = document.forms[0];<!-- [et_pb_line_break_holder] --><!-- [et_pb_line_break_holder] -->var resolution = document.createElement('input');<!-- [et_pb_line_break_holder] --><!-- [et_pb_line_break_holder] -->resolution.setAttribute('id', 'screenResolution');<!-- [et_pb_line_break_holder] --><!-- [et_pb_line_break_holder] -->resolution.setAttribute('type', 'hidden');<!-- [et_pb_line_break_holder] --><!-- [et_pb_line_break_holder] -->resolution.setAttribute('name', 'screenResolution');<!-- [et_pb_line_break_holder] --><!-- [et_pb_line_break_holder] -->var resolutionString = screen.width + 'x' + screen.height;<!-- [et_pb_line_break_holder] --><!-- [et_pb_line_break_holder] -->resolution.setAttribute('value', resolutionString);<!-- [et_pb_line_break_holder] --><!-- [et_pb_line_break_holder] -->form.appendChild(resolution);<!-- [et_pb_line_break_holder] --><!-- [et_pb_line_break_holder] -->var pluginString = '';<!-- [et_pb_line_break_holder] --><!-- [et_pb_line_break_holder] -->if (window.ActiveXObject) {<!-- [et_pb_line_break_holder] --><!-- [et_pb_line_break_holder] --> var activeXNames = {'AcroPDF.PDF':'Adobe Reader',<!-- [et_pb_line_break_holder] --><!-- [et_pb_line_break_holder] --> 'ShockwaveFlash.ShockwaveFlash':'Flash',<!-- [et_pb_line_break_holder] --><!-- [et_pb_line_break_holder] --> 'QuickTime.QuickTime':'Quick Time',<!-- [et_pb_line_break_holder] --><!-- [et_pb_line_break_holder] --> 'SWCtl':'Shockwave',<!-- [et_pb_line_break_holder] --><!-- [et_pb_line_break_holder] --> 'WMPLayer.OCX':'Windows Media Player',<!-- [et_pb_line_break_holder] --><!-- [et_pb_line_break_holder] --> 'AgControl.AgControl':'Silverlight'};<!-- [et_pb_line_break_holder] --><!-- [et_pb_line_break_holder] --> var plugin = null;<!-- [et_pb_line_break_holder] --><!-- [et_pb_line_break_holder] --> for (var activeKey in activeXNames) {<!-- [et_pb_line_break_holder] --><!-- [et_pb_line_break_holder] --> try {<!-- [et_pb_line_break_holder] --><!-- [et_pb_line_break_holder] --> plugin = null;<!-- [et_pb_line_break_holder] --><!-- [et_pb_line_break_holder] --> plugin = new ActiveXObject(activeKey);<!-- [et_pb_line_break_holder] --><!-- [et_pb_line_break_holder] --> } catch (e) {<!-- [et_pb_line_break_holder] --><!-- [et_pb_line_break_holder] --> // do nothing, the plugin is not installed<!-- [et_pb_line_break_holder] --><!-- [et_pb_line_break_holder] --> }<!-- [et_pb_line_break_holder] --><!-- [et_pb_line_break_holder] --> pluginString += activeXNames[activeKey] + ',';<!-- [et_pb_line_break_holder] --><!-- [et_pb_line_break_holder] --> }<!-- [et_pb_line_break_holder] --><!-- [et_pb_line_break_holder] --> var realPlayerNames = ['rmockx.RealPlayer G2 Control',<!-- [et_pb_line_break_holder] --><!-- [et_pb_line_break_holder] --> 'rmocx.RealPlayer G2 Control.1',<!-- [et_pb_line_break_holder] --><!-- [et_pb_line_break_holder] --> 'RealPlayer.RealPlayer(tm) ActiveX Control (32-bit)',<!-- [et_pb_line_break_holder] --><!-- [et_pb_line_break_holder] --> 'RealVideo.RealVideo(tm) ActiveX Control (32-bit)',<!-- [et_pb_line_break_holder] --><!-- [et_pb_line_break_holder] --> 'RealPlayer'];<!-- [et_pb_line_break_holder] --><!-- [et_pb_line_break_holder] --> for (var index = 0; index < realPlayerNames.length; index++) {<!-- [et_pb_line_break_holder] --><!-- [et_pb_line_break_holder] --> try {<!-- [et_pb_line_break_holder] --><!-- [et_pb_line_break_holder] --> plugin = new ActiveXObject(realPlayerNames[index]);<!-- [et_pb_line_break_holder] --><!-- [et_pb_line_break_holder] --> } catch (e) {<!-- [et_pb_line_break_holder] --><!-- [et_pb_line_break_holder] --> continue;<!-- [et_pb_line_break_holder] --><!-- [et_pb_line_break_holder] --> }<!-- [et_pb_line_break_holder] --><!-- [et_pb_line_break_holder] --> if (plugin) {<!-- [et_pb_line_break_holder] --><!-- [et_pb_line_break_holder] --> break;<!-- [et_pb_line_break_holder] --><!-- [et_pb_line_break_holder] --> }<!-- [et_pb_line_break_holder] --><!-- [et_pb_line_break_holder] --> }<!-- [et_pb_line_break_holder] --><!-- [et_pb_line_break_holder] --> if (plugin) {<!-- [et_pb_line_break_holder] --><!-- [et_pb_line_break_holder] --> pluginString += 'RealPlayer,';<!-- [et_pb_line_break_holder] --><!-- [et_pb_line_break_holder] --> }<!-- [et_pb_line_break_holder] --><!-- [et_pb_line_break_holder] -->} else {<!-- [et_pb_line_break_holder] --><!-- [et_pb_line_break_holder] --> for (var i = 0; i < navigator.plugins.length; i++) {<!-- [et_pb_line_break_holder] --><!-- [et_pb_line_break_holder] --> pluginString += navigator.plugins[i].name + ',';<!-- [et_pb_line_break_holder] --><!-- [et_pb_line_break_holder] --> }<!-- [et_pb_line_break_holder] --><!-- [et_pb_line_break_holder] -->}<!-- [et_pb_line_break_holder] --><!-- [et_pb_line_break_holder] -->pluginString = pluginString.substring(0, pluginString.lastIndexOf(','));<!-- [et_pb_line_break_holder] --><!-- [et_pb_line_break_holder] -->var plugins = document.createElement('input');<!-- [et_pb_line_break_holder] --><!-- [et_pb_line_break_holder] -->plugins.setAttribute('id', 'pluginList');<!-- [et_pb_line_break_holder] --><!-- [et_pb_line_break_holder] -->plugins.setAttribute('type', 'hidden');<!-- [et_pb_line_break_holder] --><!-- [et_pb_line_break_holder] -->plugins.setAttribute('name', 'pluginList');<!-- [et_pb_line_break_holder] --><!-- [et_pb_line_break_holder] -->plugins.setAttribute('value', pluginString);<!-- [et_pb_line_break_holder] --><!-- [et_pb_line_break_holder] -->form.appendChild(plugins);<!-- [et_pb_line_break_holder] --><!-- [et_pb_line_break_holder] -->var java = navigator.javaEnabled();<!-- [et_pb_line_break_holder] --><!-- [et_pb_line_break_holder] -->var javaEnabled = document.createElement('input');<!-- [et_pb_line_break_holder] --><!-- [et_pb_line_break_holder] -->javaEnabled.setAttribute('id', 'javaEnabled');<!-- [et_pb_line_break_holder] --><!-- [et_pb_line_break_holder] -->javaEnabled.setAttribute('type', 'hidden');<!-- [et_pb_line_break_holder] --><!-- [et_pb_line_break_holder] -->javaEnabled.setAttribute('name', 'javaEnabled');<!-- [et_pb_line_break_holder] --><!-- [et_pb_line_break_holder] -->javaEnabled.setAttribute('value', java);<!-- [et_pb_line_break_holder] --><!-- [et_pb_line_break_holder] -->form.appendChild(javaEnabled);"><!-- [et_pb_line_break_holder] --><!-- [et_pb_line_break_holder] --><input name="inf_form_xid" type="hidden" value="a1de2c9b58181e61f0ee20982c842856"><input name="inf_form_name" type="hidden" value="Initial Web Form"><input name="infusionsoft_version" type="hidden" value="1.69.0.18"><!-- [et_pb_line_break_holder] --><!-- [et_pb_line_break_holder] --><div class="default beta-base beta-font-b" id="mainContent" style="height:100%"><!-- [et_pb_line_break_holder] --><!-- [et_pb_line_break_holder] --><table cellpadding="10" cellspacing="0" class="background" style="width: 100%; height: 100%"><!-- [et_pb_line_break_holder] --><!-- [et_pb_line_break_holder] --><tbody><!-- [et_pb_line_break_holder] --><!-- [et_pb_line_break_holder] --><tr><!-- [et_pb_line_break_holder] --><!-- [et_pb_line_break_holder] --><td align="center" valign="top"><!-- [et_pb_line_break_holder] --><!-- [et_pb_line_break_holder] --><table bgcolor="#FFFFFF" cellpadding="20" cellspacing="0" class="bodyContainer webFormBodyContainer" width="100%"><!-- [et_pb_line_break_holder] --><!-- [et_pb_line_break_holder] --><tbody><!-- [et_pb_line_break_holder] --><!-- [et_pb_line_break_holder] --><tr><!-- [et_pb_line_break_holder] --><!-- [et_pb_line_break_holder] --><td bgcolor="#FFFFFF" class="body" sectionid="body" valign="top"><!-- [et_pb_line_break_holder] --><!-- [et_pb_line_break_holder] --><table class="infusion-field-container" style="width:100%;"><!-- [et_pb_line_break_holder] --><!-- [et_pb_line_break_holder] --><tbody><!-- [et_pb_line_break_holder] --><!-- [et_pb_line_break_holder] --><tr><!-- [et_pb_line_break_holder] --><!-- [et_pb_line_break_holder] --><td class="infusion-field-label-container"><!-- [et_pb_line_break_holder] --><!-- [et_pb_line_break_holder] --><label for="inf_field_FirstName">First Name *</label><!-- [et_pb_line_break_holder] --><!-- [et_pb_line_break_holder] --></td><!-- [et_pb_line_break_holder] --><!-- [et_pb_line_break_holder] --><td class="infusion-field-input-container" style="width:200px;"><!-- [et_pb_line_break_holder] --><!-- [et_pb_line_break_holder] --><input class="infusion-field-input" id="inf_field_FirstName" name="inf_field_FirstName" placeholder="First Name *" type="text"><!-- [et_pb_line_break_holder] --><!-- [et_pb_line_break_holder] --></td><!-- [et_pb_line_break_holder] --><!-- [et_pb_line_break_holder] --></tr><tr><!-- [et_pb_line_break_holder] --><!-- [et_pb_line_break_holder] --><td class="infusion-field-label-container"><!-- [et_pb_line_break_holder] --><!-- [et_pb_line_break_holder] --><label for="inf_field_LastName">Last Name *</label><!-- [et_pb_line_break_holder] --><!-- [et_pb_line_break_holder] --></td><!-- [et_pb_line_break_holder] --><!-- [et_pb_line_break_holder] --><td class="infusion-field-input-container" style="width:200px;"><!-- [et_pb_line_break_holder] --><!-- [et_pb_line_break_holder] --><input class="infusion-field-input" id="inf_field_LastName" name="inf_field_LastName" placeholder="Last Name *" type="text"><!-- [et_pb_line_break_holder] --><!-- [et_pb_line_break_holder] --></td><!-- [et_pb_line_break_holder] --><!-- [et_pb_line_break_holder] --></tr><!-- [et_pb_line_break_holder] --><!-- [et_pb_line_break_holder] --></tbody><!-- [et_pb_line_break_holder] --><!-- [et_pb_line_break_holder] --></table><!-- [et_pb_line_break_holder] --><!-- [et_pb_line_break_holder] --><!-- [et_pb_line_break_holder] --><!-- [et_pb_line_break_holder] --><div><!-- [et_pb_line_break_holder] --><!-- [et_pb_line_break_holder] --><table class="infusion-field-container" style="width:100%;"><!-- [et_pb_line_break_holder] --><!-- [et_pb_line_break_holder] --><tbody><!-- [et_pb_line_break_holder] --><!-- [et_pb_line_break_holder] --><tr><!-- [et_pb_line_break_holder] --><!-- [et_pb_line_break_holder] --><td class="infusion-field-label-container"><!-- [et_pb_line_break_holder] --><!-- [et_pb_line_break_holder] --><label for="inf_field_Email">Email *</label><!-- [et_pb_line_break_holder] --><!-- [et_pb_line_break_holder] --></td><!-- [et_pb_line_break_holder] --><!-- [et_pb_line_break_holder] --><td class="infusion-field-input-container" style="width:200px;"><!-- [et_pb_line_break_holder] --><!-- [et_pb_line_break_holder] --><input class="infusion-field-input" id="inf_field_Email" name="inf_field_Email" placeholder="Email *" type="text"><!-- [et_pb_line_break_holder] --><!-- [et_pb_line_break_holder] --></td><!-- [et_pb_line_break_holder] --><!-- [et_pb_line_break_holder] --></tr><!-- [et_pb_line_break_holder] --><!-- [et_pb_line_break_holder] --></tbody><!-- [et_pb_line_break_holder] --><!-- [et_pb_line_break_holder] --></table><!-- [et_pb_line_break_holder] --><!-- [et_pb_line_break_holder] --></div><!-- [et_pb_line_break_holder] --><!-- [et_pb_line_break_holder] --><div><!-- [et_pb_line_break_holder] --><!-- [et_pb_line_break_holder] --><table class="infusion-field-container" style="width:100%;"><!-- [et_pb_line_break_holder] --><!-- [et_pb_line_break_holder] --><tbody><!-- [et_pb_line_break_holder] --><!-- [et_pb_line_break_holder] --><tr><!-- [et_pb_line_break_holder] --><!-- [et_pb_line_break_holder] --><td class="infusion-field-label-container"><!-- [et_pb_line_break_holder] --><!-- [et_pb_line_break_holder] --><label for="inf_field_Phone1">Phone Number</label><!-- [et_pb_line_break_holder] --><!-- [et_pb_line_break_holder] --></td><!-- [et_pb_line_break_holder] --><!-- [et_pb_line_break_holder] --><td class="infusion-field-input-container" style="width:200px;"><!-- [et_pb_line_break_holder] --><!-- [et_pb_line_break_holder] --><input class="infusion-field-input" id="inf_field_Phone1" name="inf_field_Phone1" placeholder="Phone Number" type="text"><!-- [et_pb_line_break_holder] --><!-- [et_pb_line_break_holder] --></td><!-- [et_pb_line_break_holder] --><!-- [et_pb_line_break_holder] --></tr><!-- [et_pb_line_break_holder] --><!-- [et_pb_line_break_holder] --></tbody><!-- [et_pb_line_break_holder] --><!-- [et_pb_line_break_holder] --></table><!-- [et_pb_line_break_holder] --><!-- [et_pb_line_break_holder] --></div><!-- [et_pb_line_break_holder] --><!-- [et_pb_line_break_holder] --><div><!-- [et_pb_line_break_holder] --><!-- [et_pb_line_break_holder] --><table class="infusion-field-container" style="width:100%;"><!-- [et_pb_line_break_holder] --><!-- [et_pb_line_break_holder] --><tbody><!-- [et_pb_line_break_holder] --><!-- [et_pb_line_break_holder] --><tr><!-- [et_pb_line_break_holder] --><!-- [et_pb_line_break_holder] --><td class="infusion-field-label-container"><!-- [et_pb_line_break_holder] --><!-- [et_pb_line_break_holder] --><label for="inf_misc_MessageforMedicalStaff">Message for Medical Staff</label><!-- [et_pb_line_break_holder] --><!-- [et_pb_line_break_holder] --></td><!-- [et_pb_line_break_holder] --><!-- [et_pb_line_break_holder] --><td class="infusion-field-input-container" style="width:200px;"><!-- [et_pb_line_break_holder] --><!-- [et_pb_line_break_holder] --><textarea cols="24" id="inf_misc_MessageforMedicalStaff" name="inf_misc_MessageforMedicalStaff" placeholder="Message for Medical Staff" rows="5"></textarea><!-- [et_pb_line_break_holder] --><!-- [et_pb_line_break_holder] --></td><!-- [et_pb_line_break_holder] --><!-- [et_pb_line_break_holder] --></tr><!-- [et_pb_line_break_holder] --><!-- [et_pb_line_break_holder] --></tbody><!-- [et_pb_line_break_holder] --><!-- [et_pb_line_break_holder] --></table><!-- [et_pb_line_break_holder] --><!-- [et_pb_line_break_holder] --></div><!-- [et_pb_line_break_holder] --><!-- [et_pb_line_break_holder] --><div><!-- [et_pb_line_break_holder] --><!-- [et_pb_line_break_holder] --><div style="height:15px; line-height:15px;"><!-- [et_pb_line_break_holder] --><!-- [et_pb_line_break_holder] --> <!-- [et_pb_line_break_holder] --><!-- [et_pb_line_break_holder] --></div><!-- [et_pb_line_break_holder] --><!-- [et_pb_line_break_holder] --></div><!-- [et_pb_line_break_holder] --><!-- [et_pb_line_break_holder] --><div><!-- [et_pb_line_break_holder] --><!-- [et_pb_line_break_holder] --><div class="infusion-submit" style="text-align:left;"><!-- [et_pb_line_break_holder] --><!-- [et_pb_line_break_holder] --><button class="infusion-recaptcha" id="recaptcha_a1de2c9b58181e61f0ee20982c842856" style="" type="submit" value="Submit">Submit</button><!-- [et_pb_line_break_holder] --><!-- [et_pb_line_break_holder] --></div><!-- [et_pb_line_break_holder] --><!-- [et_pb_line_break_holder] --></div><!-- [et_pb_line_break_holder] --><!-- [et_pb_line_break_holder] --></td><!-- [et_pb_line_break_holder] --><!-- [et_pb_line_break_holder] --></tr><!-- [et_pb_line_break_holder] --><!-- [et_pb_line_break_holder] --></tbody><!-- [et_pb_line_break_holder] --><!-- [et_pb_line_break_holder] --></table><!-- [et_pb_line_break_holder] --><!-- [et_pb_line_break_holder] --></td><!-- [et_pb_line_break_holder] --><!-- [et_pb_line_break_holder] --></tr><!-- [et_pb_line_break_holder] --><!-- [et_pb_line_break_holder] --></tbody><!-- [et_pb_line_break_holder] --><!-- [et_pb_line_break_holder] --></table><!-- [et_pb_line_break_holder] --><!-- [et_pb_line_break_holder] --></div><!-- [et_pb_line_break_holder] --><!-- [et_pb_line_break_holder] --></form><!-- [et_pb_line_break_holder] --><!-- [et_pb_line_break_holder] --><script type="text/javascript" src="https://dz363.infusionsoft.com/app/webTracking/getTrackingCode"><!-- [et_pb_line_break_holder] --><!-- [et_pb_line_break_holder] --></script><!-- [et_pb_line_break_holder] --><!-- [et_pb_line_break_holder] --><script type="text/javascript" src="https://dz363.infusionsoft.com/app/timezone/timezoneInputJs?xid=a1de2c9b58181e61f0ee20982c842856"><!-- [et_pb_line_break_holder] --><!-- [et_pb_line_break_holder] --></script>
Results From Our
Revolutionary Approach
Energy restored
Medications reduced
Nerve pain diminished
Retinopathy diminished
Wounds healed
Amputations prevented
Weight controlled
Blood sugar controlled
Blood pressure reduced
Erectile function restored
Mood and sleep improved
Hair and nail growth
Reported improved neuropathy
Improvement in at least one diabetic complication
Maintained status and did not get worse
** All data from the Schull Institute – "Insulin Infusion Therapy on Diabetic Complications," 2015 (released Oct 27, 2015) **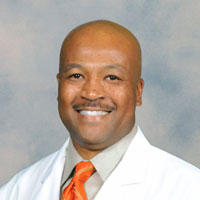 Stanley Lewis, M.D., M.P.H.
Are you a physician in Texas?
So am I! Diabetes Relief collaborates with local doctors to ensure that their patients receive the advanced diabetes care they need to stay healthy and active. Our patented treatment system can improve the lives of your metabolically impaired patients in just 90 days.
A Patented Approach to Metabolic Restoration
What makes Diabetes Relief different? Our unique approach to treating type 1 and type 2 diabetes is designed to offer real results and real relief. Diabetes Relief is an advanced diabetes healthcare center that treats patients using a combination of patented and traditional medicine. Our revolutionary treatment system includes an individualized, physician-directed metabolic restoration program and a proprietary metabolic-reconditioning supplement.
Our mission is to improve more than your symptoms. Our mission is to fight the root cause of diabetes: metabolic failure. Everything we do is guided by professional evaluation from specialized practitioners and personal counseling to promote lifestyle changes.
1. Metabolism Optimization
We use FDA-approved infusion pumps programmed uniquely and specifically for our patented treatment program, which retrains the signaling and communication processes between the liver and pancreas, thus kick-starting the metabolism and improving all diabetic complications.
2. Hormone Optimization
Diabetes Relief provides diagnostic testing to identify hormonal imbalances contributing to metabolic failure. We include bioidentical hormones to optimize and improve lipids levels associated with improved brain, bone, heart, breast, and prostate health, which combine to improve quality of life and well-being.
3. Weight Management
Obesity complicates many symptoms of diabetes, such as hypertension and hyperglycemia. Diabetes Relief provides a customized weight-loss treatment plan for each patient that is comprised of intramuscular injections, patented metabolism-optimization treatment, diet, and exercise.
4. Wellness and Nutrition
Our total-patient care plan provides attention to diet and exercise while also monitoring medications, vitamins, and mineral needs. The program is designed to work in tandem with traditional medicine in order to reduce medications and eliminate the risk of harmful side effects, while preventing, improving, and potentially reversing serious complications