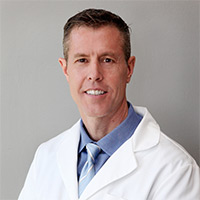 Brian Loveridge, M.D., is our regional medical director for Utah. He is a board-certified emergency physician with 15+ years' experience taking care of critical patients in an ER setting. In addition, he is a veteran of the United States Air Force, serving in a level-one field hospital in Iraq. During 2005, his unit cared for more than 1,800 level-one casualties sustained by allied forces, civilians, and enemy combatants.
He and his wife, Jamie, will soon celebrate their 25th wedding anniversary, and they have four amazing kids. Dr. Loveridge has run a marathon, competed in several triathalons, and continues to enjoy exercise of all types in the rugged Wasatch Mountains of Utah. An avid proponent of fitness and nutrition, he wants to help diabetic patients lead the fullest life possible with the innovative approach of Diabetes Relief. He believes that everyone should have the opportunity to live life to its fullest and encourages all to be their very best.
Brandi Messerly is our Utah facility manager. She is a type 1 diabetic and has been a Diabetes Relief patient more than a year. After two months of treatments, she realized this was her answer! Brandi's diabetic complications had been getting worse, and Diabetes Relief gave her hope. After many flights from Utah to Houston for treatment, she worked toward bringing this much-needed treatment and relief to Utah. She has an extensive background in sales, finance, and operational management, and is excited to be part of the Diabetes Relief family, bringing help to the many Utah diabetics.
Brandi and her husband, Justin, have been married for 23 years; they have five children and are expecting a grandchild. Thanks to Diabetes Relief, she is excited to have her life back and be hiking, skiing, kayaking, and golfing again. Most of all, she loves spending time with her family and now having the energy to do it!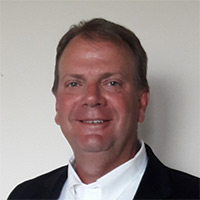 Brett Palmer is our new Utah consultant. For nearly two decades, Brett has been a leader in many areas of the healthcare delivery system. He has been involved in diverse roles, ranging from complex contract negotiations for both payers and physicians, contracted provider-network management, hospital-based department and project management, and specialized consulting. Through these varied experiences, he has developed an in-depth expertise in both the operational and financial processes that enable the highest quality of healthcare to be delivered to the patient.
Brett has been married for 26 years and he and his wife have six children and one granddaughter. He enjoys the outdoors and spending time with the family skiing, hiking, camping, and just having fun.